Paul Clarke's Blog (Pauly's Soapbox)
All ready to work in, don't you think? And looking fairly clean and clear, at least until I move all the junk back in.
What, what's crooked? Do you think? I think the dart board is level but the rest of the room is crooked.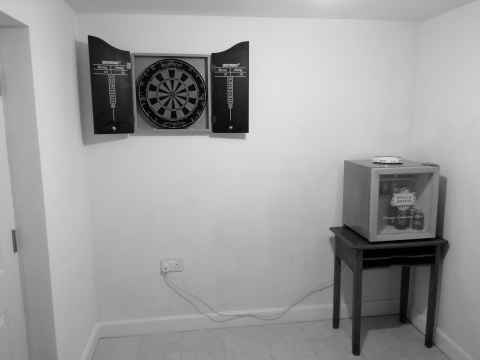 I tried unskewing that image using the computer to make it look straighter. Hmm maybe it is still crooked.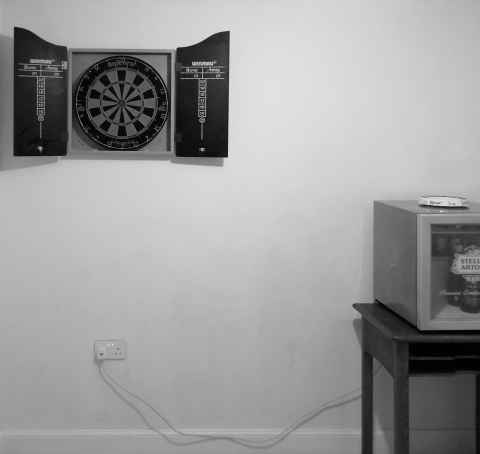 Everything's there though right for my new working from home regime? Yeah the work goes on in the other corner, that is behind you to the right as you look at those two images. It's a small room, can't get it all in at once.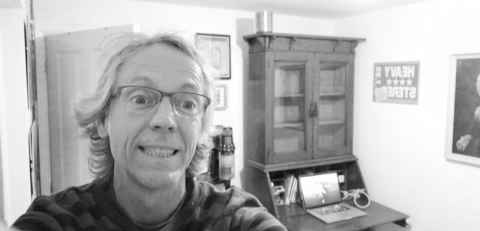 The bureau is mostly empty there, I'm thinking of putting a screen inside that top bit. But then where do all the Terry Pratchett books go..? No, not there!
Tue Oct 20 2020...
This week 10 years ago
15 years ago
25 years ago
There are some other wildcards out there too. I really want to go and browse through some, not sure how feasible that is.
Looked at our usual London hotel for next week and it's fully booked, so not everyone is staying at home. Can get a very similar one just round the corner for a good price though.
| Country | cases | deaths |
| --- | --- | --- |
| USA | 8399326 | 224780 |
| Brazil | 5235344 | 153905 |
| India | 7548238 | 114642 |
| Mexico | 847108 | 86059 |
| UK | 722408 | 43646 |
| Italy | 414240 | 36543 |
| Spain | 1003581 | 33919 |
| Peru | 868675 | 33759 |
| France | 897034 | 33477 |
| Iran | 530380 | 30375 |
Tue Oct 20 2020...
I'm looking for a new backpack, good for commuting, for when I got back to London soon. This one caught my eye, because I have liked that brand for a while, and on the official site it's a lot cheaper, I think it's discontinued. I figured I couldn't have it because it only fits up to a thirteen inch laptop and this one I'm using is a fifteen... but my new job just phoned "we're just sorting your new laptop do you want a thirteen or a fifteen?"... Is it a sign that I should get that bag anyway?
I probably won't, much as I like it it's aimed more at photographers who have a lot of gear to carry around. I need a smaller bag just with little pockets for computer, lunch, book, and glasses. Something that on the outside is neat and inobtrusive. I quite like this Osprey one, and this North Face one makes a lot of sense, but I am really tempted to head to London and have a look round the shops in Covent Garden, even if the rest of the family don't come with me. I need to get a feel for the right bag...
I won't be getting this Crumpler one below, it's a picture I took about fifteen years ago. I liked it because it looks like a mouth.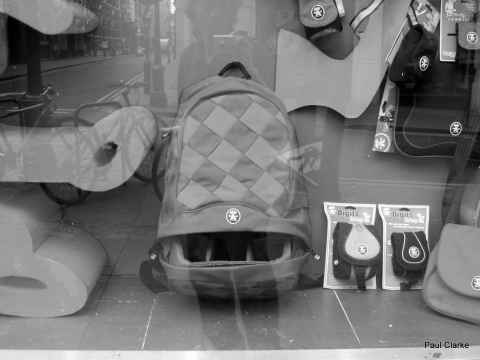 I have now painted the whole of the study, so it's all at that still-wet-looking-patchy stage, very unsatisfying. I painted the ceiling too and have cleaned the tiled floor (some curious spills and broken glass under the sideboard...) and even partly painted the skirting board. It will be the most completely redecorated room in the house when I'm done. But will it actually look good..?
Mon Oct 19 2020...
Thing one was saying how out of date his French text book is, it has examples including "the tape recorder" and other archaic terms. This reminded me, I must have a picture of a tape recorder for him, and I found this one. It looks like him.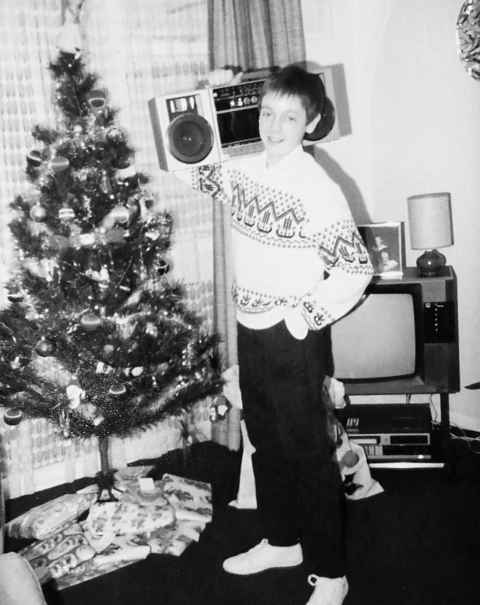 Then at the same time I found this picture of me with my record player. This picture is really fading fast so best digitise it before it disappears completely, Back To The Future style. I think it's just fading because pictures do fade, rather than someone messing with the time lines.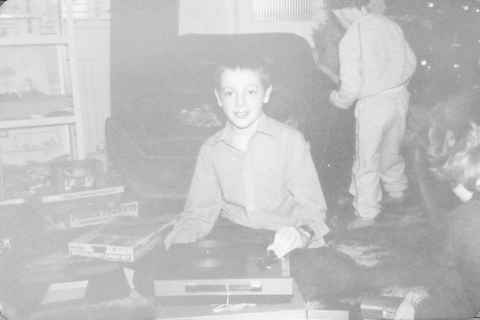 I would definitely use a new record deck, I would play my records all the time, it would not be a waste of money...
Did a good 10k run, to the Harbour Arm and back, and went to the Inn Doors yesterday and started making plans for a day out next week, another Jolly Boys Outing. It can only happen if we don't go away as a family I think, or maybe I can fit in both. I see today that there was a vegan market in Folkestone yesterday too, completely missed that.
Back to my DIY this morning, still painting the study. I do want to put in a new socket in there, not sure if I can do it myself, I just want to spur off one that is on the other side of the wall in the utility room. I have frittered away an hour of good painting time looking at new backpacks. I can't decide. I have already made tonight's penne arrabiata though so not completely wasting the morning.
Last week of half term for the boys, and one of them has a bonus day off on Friday. Will we get to do anything or go anywhere in half term?
| Country | cases | deaths |
| --- | --- | --- |
| USA | 8342858 | 224282 |
| Brazil | 5224362 | 153690 |
| India | 7492727 | 114064 |
| Mexico | 841661 | 85704 |
| UK | 705427 | 43579 |
| Italy | 402536 | 36474 |
| Spain | 982723 | 33775 |
| Peru | 865549 | 33702 |
| France | 867197 | 33392 |
| Iran | 526490 | 30123 |
Mon Oct 19 2020...
🚶 13380 steps 66.1kg 13.1% fat
🏃 12:14 Shepway Running 10.0K, 4'41/K
🚶 15:39 Shepway Walking 37'13
Up early, on what would have been my Nan's 90th birthday. Not sure what she would have made of this coronavirus madness but I bet she would have done this mornings coronavirus test a bit better than thing one did. It's a hard thing we had to do for sure, swab the back of his throat, and then put the same swab up his nose. He gagged and screamed and we really struggled with this. Hope we have done it right, it's now sealed and bagged and boxed and sealed again and in the fridge waiting for the courier to collect it. We had to be done early as the courier could be here any time from 8am. I bet I'm waiting in all day for them.
This coronavirus test was just for research, we have no suspicion that anyone we know has it. Thing two tells us someone at his school does, though the school have not confirmed it. There have definitely been two cases at thing one's school.
In other anniversaries I was at Hammersmith Odeon for Iron Maiden on Nan's 60th birthday, and I was seeing the Wannadies today in 1996. I remember the Iron Maiden one clearly, and it's not that I chose that over seeing my Nan on her birthday or anything, I was staying in London on a three week training course as part of my new job / scheme / thing with Nixdorf.
I want to go for a run today, a 10k just to try and keep up with Clare, as she ran 10km yesterday. Also want to go to the Inn Doors late this afternoon, hope I can fit it in and I'm not still waiting for the courier.
The desk sold for £27 (good job I ignored that £15 offer part way through) and 20% of that is going to charity to ease my conscience1, so got to arrange collection of that and I'm one stop closer to actually tidying the study.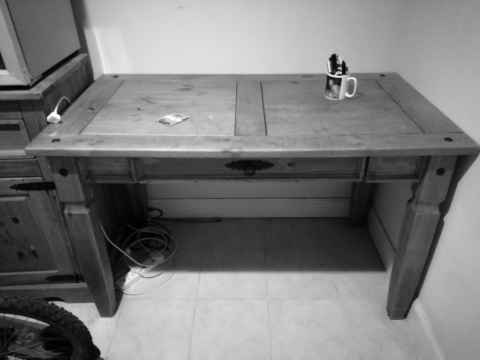 | Country | cases | deaths |
| --- | --- | --- |
| USA | 8216591 | 222716 |
| Brazil | 5170996 | 152513 |
| India | 7365509 | 112146 |
| Mexico | 829396 | 84898 |
| UK | 673607 | 43293 |
| Italy | 381601 | 36372 |
| Peru | 859740 | 33577 |
| Spain | 970554 | 33553 |
| France | 809684 | 33125 |
| Iran | 517835 | 29605 |
1. I was originally going to put this on freecycle
Sun Oct 18 2020...
Bit slow getting our food really, but worth waiting for. The boy had quite a bargainous huge kids meal of chicken and chips and seemingly home made beans and a fizzy drink. I had a salad and an alcohol free beer, can you imagine! The salad had a chopped up jackfruit burger in (there is a whole vegan menu, lovely) and then some spicy loaded fries. Like vegan nachos but with potato. Very nice indeed, very filling, neither of needed that much food.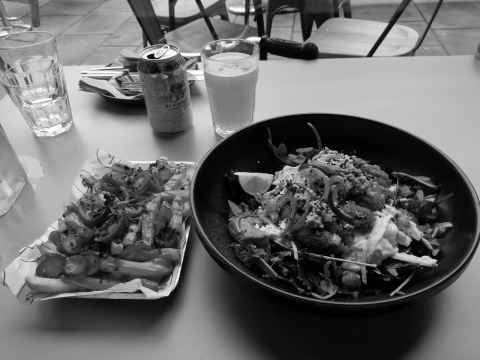 Sat Oct 17 2020...
I had created a metalsmith plugin for seo type skills, at least that's what I tell myself it is, more about that later. Anyway basically this plugin checks the content of each file it finds and processes accordingly. My build was taking forty minutes I think, but by changing the way I check the content of each file, telling it there's no need to try and parse images, it's now down to six minuters.
The "seo type skills" I mention are to rewrite some of the standard content in each page, to make it look a bit more dynamic. So the "Paul Clarke's blog - I live and work in Hythe" etc is slightly different on each page.
Hmm actually I need to update that don't I, I still live in Hythe but don't work here any more! I will leave that change for when I also move to React for the templates, as that is likely to force a republish of every page here too. I only republish content if it has changed, though even changing some whitespace in the page is enough to need republishing.
Sat Oct 17 2020...
Paul Clarke's blog - I live and work in Hythe. Wed to Clare and father to two, I am a full-stack web engineer, + I do mostly javascript / nodejs, some ruby, python, php ect ect. I like pubbing, running, eating, home automation + other diy jiggery-pokery, history, tree stuff, TV, squirrels, pirates, lego, and time travel.