Paul Clarke's Blog (Pauly's Soapbox)
I forgot my own advice. Thing one turned ill again on Wednesday night, definitely seems like early stages of the same illness. Did not go straight to hospital. He went to bed, in the morning I phoned the doctor, taking so long to get through I did the e-consult again. E-consult said to phone the GP, luckily I was still on hold there. GP said someone would call me back. Someone called me back in the afternoon and said he needs to be seen right away, uh, but not by us, phone 111 they'll be able to get you seen. 111 sent me round all the houses again but finally booked me an appointment at the walk-in centre. The walk-in centre phoned me back quite sharply to say "just take him to A&E"... I did this, and we sat and waited there for four or five hours before he was seen. He did not get the antibiotics he needed until midnight, so about thirty hours after we knew something was wrong, but to be fair only sixteen hours after I sought medical advice. By this time he started to be sick and was dehydrated again, so they admitted us, and we've been in hospital since then. They sent us home with antibiotics but they actually have booked the scan that they said they were going to book last time we were admitted. Next time I'm going to do it differently...
Not much else to report. We gave up on the food in there, Clare brought us in a big care package and we ate sausage rolls and salad pots. It's been boring but at least he is well again.
The next scan (actually an ultrasound) is booked for the same day as the Folkestone 10k that Clare and I are both booked on. If we can't do both she is quite keen to skip the race. Then we see a consultant a few days after that. We have prophylactic antibiotics to see us through to that point so he ideally will not get another infection in the meantime.
I have not walked anywhere in days, not done more than 1000 steps since Wednesday, so going for a walk now.
How are we doing for coronavirus cases?
| Country | cases | deaths |
| --- | --- | --- |
| USA | 31562060 | 571976 |
| Brazil | 13106058 | 337364 |
| Mexico | 2251705 | 204399 |
| India | 12799746 | 166208 |
| UK | 4364528 | 126882 |
| Italy | 3686685 | 111747 |
| Russia | 4597868 | 101106 |
| France | 4841308 | 97289 |
| Germany | 2912636 | 77862 |
| Spain | 3317948 | 75911 |
10k: Ten km, just over six miles in old money. Sometimes talking about 10,000 steps though, an arbitrary daily step count target.
Sun Apr 11 2021...
This week 10 years ago
15 years ago
20 years ago
25 years ago
🚶 17:52 Shepway Walking 40'45
We had a little snow again yesterday, to follow the tiny amounts we had at the weekend. Not as much as everyone else had. We're more likely to get snow at Easter than Christmas it seems, but it still feels odd.
It's below freezing again today.
Another oddity, there has been a pirate ship parked up in front of the house for the past couple of days, can you see it? It has turned round this morning, it's either facing directly towards or away from us. Does this mean any cannon are not now pointed at us?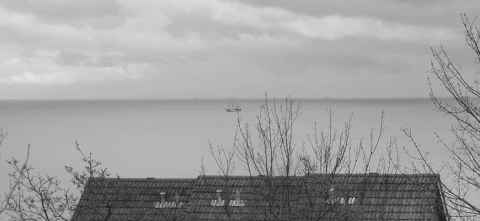 Wed Apr 07 2021...
I've been working from home today, while the boys have been here on holidays. Clare is out at work of course. I think it went OK, though they only really watched Horrible Histories all morning, then we had lunch, then they have gamed all afternoon. I think it will be much the same each day this week, there's not a lot else we can do.
Today was my day of meetings, and that went OK too. I went in a bit boldly with an idea I had for a change in some code, and it seemed to go well. I like deleting code.
I don't have a problem with the idea of coronavirus passports. It is a little bit creepy, but if it's going to keep the kind of person who doesn't want a vaccine and won't wear a mask out of the pubs then that sounds good. What with that and the increasing evidence for a link between the vaccine that I had and blood clots, it's probably worth listing the number of coronavirus cases and deaths again. If people get the fear of this vaccine, and it's the only one that is readily available, then it seems the numbers will start going up again.
| Country | cases | deaths |
| --- | --- | --- |
| USA | 31383348 | 568507 |
| Brazil | 12953597 | 330297 |
| Mexico | 2247357 | 203854 |
| India | 12484127 | 164655 |
| UK | 4357091 | 126826 |
| Italy | 3650239 | 110704 |
| Russia | 4572077 | 100017 |
| France | 4761548 | 96493 |
| Germany | 2886020 | 77502 |
| Spain | 3300965 | 75698 |
I stayed up too late last night, making the bank holiday last as long as possible. I watched all of Highlander.
Tue Apr 06 2021...
🚶 19:19 Shepway Walking 24'59
I just accidentally posted this Frankie Machine / MJ Hibbett record cover, as I bought it yesterday and the cover was left in my downloads folder and the "attach my latest picture to my latest blog post" thing got it. Anyway might as well keep it, click through if you'd like the music too: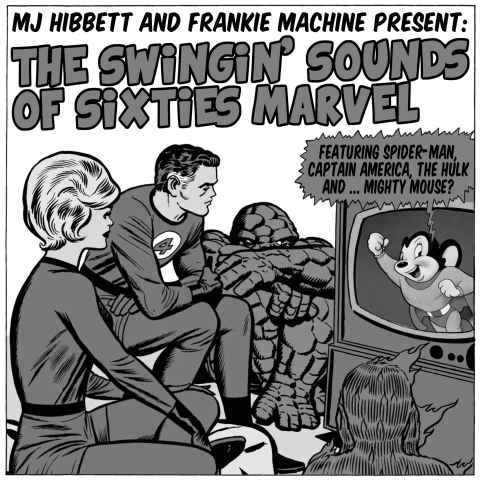 Mon Apr 05 2021...
Went for a walk, thought I was looking at someone sleeping on the beach, then realised it's the shape of a giant fish.
It's a bit badly decomposed that it could be a seal or something, I just could not tell. It had bones poking out of it that made me think it was a dolphin.
You don't want to see a picture of it.
I hope it just died in an accident and no-one did it on porpoise.
Mon Apr 05 2021...
Paul Clarke's weblog - I live and work in Hythe, Kent. Wed to Clare and father to two, I am a full-stack web developr, + I do javascript / Node, some ruby, other languages etc. I like pubbing, running, restaurants, home automation + other diy stuff, history, family tree stuff, TV, squirrels, pirates, lego, + TIME TRAVEL.