Blog ≫ 2006 ≫ Happy St Patricks Day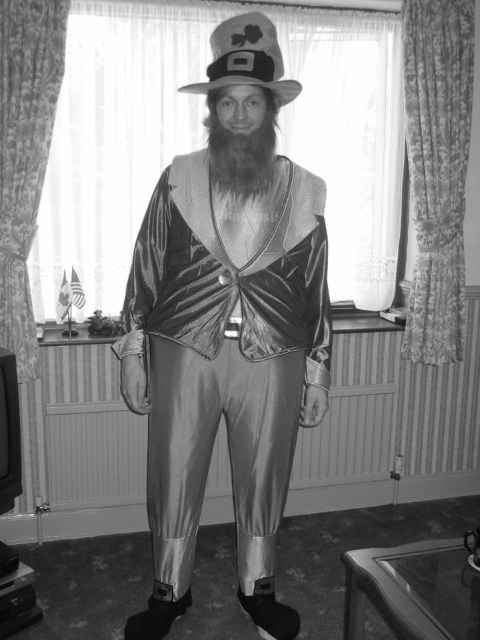 Obviously I'm taking this getup to the rugby tomorrow - if by some mad chance France get convincingly beaten, then England only need to win by something like 50 points, so I'll strip down to my union jack pants and cheer them home. Otherwise we are following Ireland on to the Triple Crown, the singing will be better then too. Hope it's not too cold...
I think my stats are all right, I'm just bluffing though based on what I've been told and what I've read at RBS 6 Nations.
More St Patricks night thrills to be found over at Folkestone Gerald, there's a fancy dress do with a band and green Guiness at [http://www.folkestonegerald.com/v/4](The Chambers).
💬 RE: Happy St Patricks Day - 6531
Paul Clarke's blog - I live in Hythe in the far South. Wed to Clare and father to two, I am a full stack web engineer, + I do js / Node, some ruby, python, php etc. I like pubs, running, eating, home-automation + other diy jiggery-pokery, history, genealogy, TV, squirrels, pirates, lego, and TIME TRAVEL.