Squeeze at Folkestone Leas Cliff Hall
2019 ≫ Squeeze at Folkestone Leas Cliff Hall @ Leas Cliff Hall
A rare night out to a local gig these days. A friend suggested it, could be a good one.
Support from Heaven 17, really?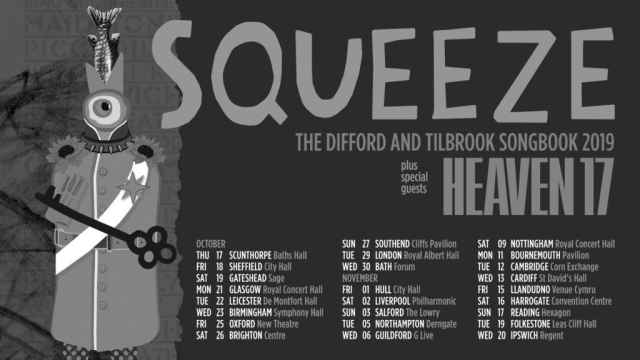 I was at this one, more from this year in my gigography for 2019. Part of every gig I went to from 1987 to '20. It's an obvious step from my Best Gigs Ever blog post. Yeah I know a bit nerdy, let's let that go though, I'm enjoying reminiscing about this stuff.
Fri Nov 29 2019
It's on The Leas, overlooking the channel, though you'd not realise that when you're inside at a gig.